Colesville Sports Association: Football Program
** HOME OF THE 2002 CBYFL 125LB DIVISION CHAMPIONS **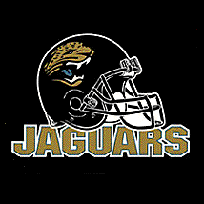 CSA Football is tackle football program for youth ages 7 to 14.
We are a member of and compete in the Montgomery County Capital Beltway League. The CBL places athletes on teams on the basis of their age and weight.
Registration for the 2003 Season
will be starting soon!!!
Call:(301)490-8423
Email: csafootball@hotmail.com
Program Information:
Equipment
CSA provides the following: Helmet, shoulder pads, seven-piece pads, game pants, and game jersey
Players are responsible for their rubber molded football cleats, practice pants (white), protective cup, and mouthpieces.
ID Cards
The CBL requires Maryland State Motor Vehicle Identification Cards for all players. These cards are used for player weigh-ins and for participation in games. Please apply for your cards as soon as possible as it takes 7 to 10 days to receive them via mail.
Registration:
Walk-in registration: TBD
For more information on the football program please e-mail:
CSAFootball@hotmail.com
or call 301-490-8423